What happens when you are well into adulthood, have a love for baking and sweets, but find out you have type 1.5 diabetes? For some, this can be a crushing diagnosis filled with restrictions and uncertainty. For Cincinnati resident (NYC native), Jessica Stern-Enzi, she let this diagnosis lead her to launching an at home bakery named 'Beyond Grain'. We sat down with her to learn more about her journey and how she is eager to help other people remove restrictions and experience great desserts!
POD: When did you start your bakery?
Beyond Grain:  It was early July, 2018. I didn't know for sure what I wanted to do. This all was a blessing in disguise.
Speaking of a blessing in disguise, tell us more about your journey and how it led you to creating your own bakery
Beyond Grain: I have always been passionate about being in the kitchen and food. I was raised around food and family members who cooked. Often, I would spend hours reading different cookbooks. In April this year, I was diagnosed with type 1.5 diabetes from a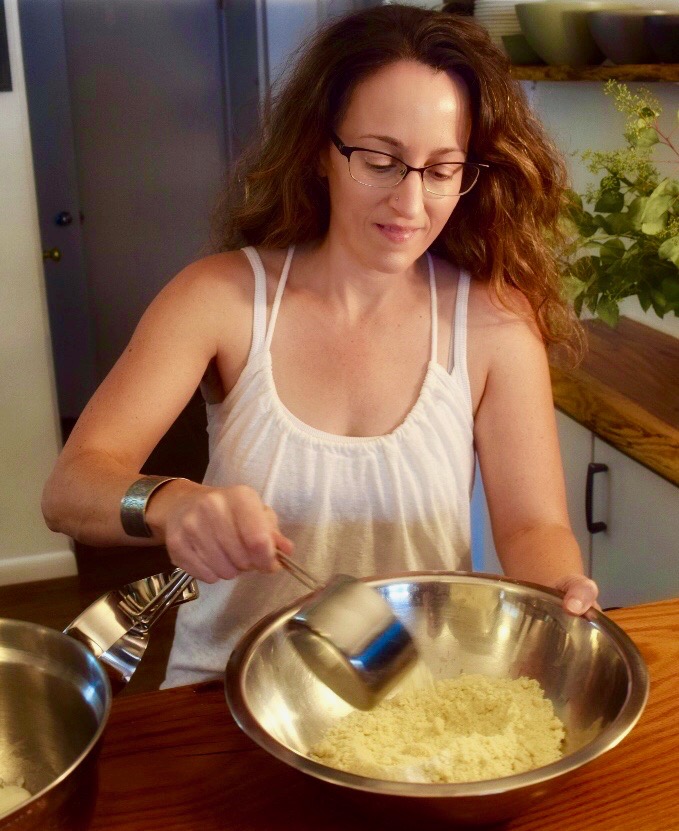 routine biometric screening. They found my sugar was high, which was interesting because I was always a well-balanced eater. The nurse told me to just watch it, but instead, I called my doctor and found out I had diabetes based on blood work and the antibodies they found. I was confused on what I could eat- especially since I took a weekly trip to Brown Bear Bakery! At first, I started cutting out carbs then found out about the Keto diet and baking. I didn't have to give it up! I just had to learn how to bake with specific flours and sweeteners. I work as a speech and language pathologist, which gives me the summers off. I spent every day researching, baking, menu developing and finding recipes I knew and loved. I didn't want to have a diabetic bakery with crappy food. I wanted desserts I'd want to eat that were also creative. My husband suggested focusing on the business aspect, but I started selling through Instagram first. Now I am working on budgeting, a blog, etc.
POD: What type of bakery would you classify yourself as?
Beyond Grain: It's great for diabetics and the Keto diet, but I want it to be a bakery that stands on its own. It's not vegan, but I have dairy free items. I just want a good bakery with a variety of great options!
POD: How has business grown since opening?
Beyond Grain: It all has been word of mouth. No advertising. I did one event at a gym and have another coming soon for Diabetes Day at St. Elizabeth Hospital. I have a lot of new Facebook likes. I've kept orders small for now because I am still working full time. 
POD: Would you like to establish a brick and mortar? 
Beyond Grain: I haven't gotten that far yet because of still needing benefits with work. My next step would be renting commercial space, which people have offered. I think I'll be ready in the summer. 
POD: What is most ordered?
Beyond Grain: The variety box is most popular. We will be switching to a fall version soon. Outside of this, the top 3 are the chocolate chip cookies, sour cream coffee cake, and the donuts.
POD: Are most of the recipes your own? 
Beyond Grain: Some are adapted. I will take a regular recipe and change it to be diabetic friendly. This requires a lot of work because the recipes can become dry if you don't multiply certain ingredients. There are some that are also my own. My taste testers are lately my family. I  also use natural feedback on how good the item is based on if it's selling or has good comments from buyers. 
POD: Is there anything new coming your bakery?
Beyond Grain: After receiving requests from many people, I now offer diabetic friendly cakes! If someone wants to place a special order, I can accommodate it!
POD: Do you know of any other bakeries like yours in the city? 
Beyond Grain: As far as I know, no. There are gluten free and vegan bakeries, but they still use refined sugar, coconut sugar, and agave. We can't have that as diabetics.
POD: What is the ultimate goal for Beyond Grain:
Beyond Grain: I'm letting it do what it wants to do organically. I want to serve as many people as I can. When I found out I was a diabetic, I was so sad, but now I can help others. I also may want to have someone hired to help as it grows. 
POD: What is one thing you want people to know?
Beyond Grain: Everyone deserves a good dessert! Just because you have dietary restrictions doesn't mean you can't have one. You just have to make adjustments! 
Well said Jessica… well said! We have sampled many of Beyond Grain's options and can confidently say the taste and quality is just like any other bakery. The benefit is,  your body feels much better after eating these sweet treats than most others!
You can place your Beyond Grain orders through Facebook, Instagram, or through the website (BeyondGrainBakery.com . Click  here to access). Enjoy!!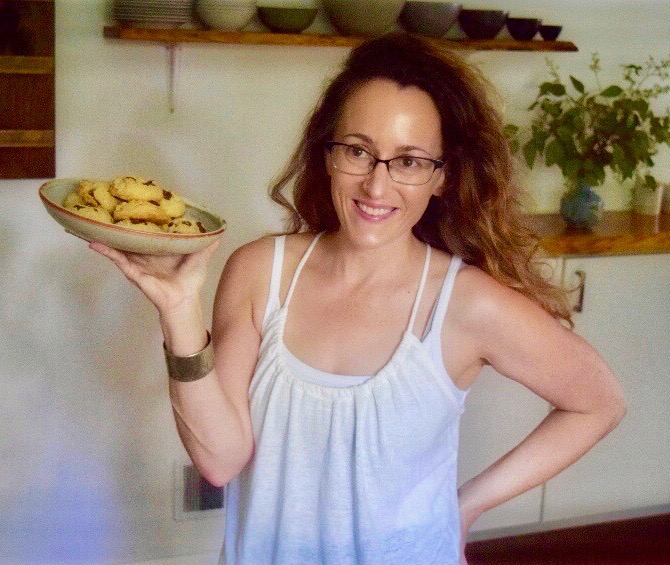 tiffanydace
https://pursuitofdelights.com/wp-content/uploads/2018/11/pursuit-of-delights-logo-300x300.png
tiffanydace
2018-10-01 21:30:23
2018-10-01 21:30:23
Behind the Scenes with Beyond Grain Bakery